Welcome to Our Private Family Practice- Cosmetic, General Dentistry & Orthodontics
Dentist Murrieta, CA - Pure Dental Murrieta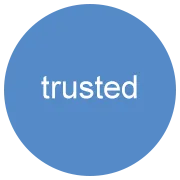 Trusted - A professional support team of respected dental specialists with a doctor proven in multiple specialties.
Our friendly team ensures that every detail of the patient's experience is backed by a trusted group of local specialists, master ceramists and diagnostic imaging centers. Strong teeth and a healthy smile demands modern technology, attention to detail and a comprehensive approach.
Caring - Above all, we care about our patients.
Dedicated to a dental experience worth sharing, our team goes above and beyond to ensure the comfort and needs of each patient are exceeded. We have designed our office and your experience with caring as our priority. Be part of a dental culture that is powered by positive energy, relationships and healthy living.
Affordable- Look. Listen. Connect.
Our team combines a healthy and conservative approach with emphasis on patient desires and comfort. We never pressure patients into treatment - we believe once we have a diagnosis and healthy options, you will make the best health decision for yourself. We will support you every step of the way.
---
Dedicated to an experience worth sharing, our caring dental team is here to keep you healthy and smiling. We practice conservative and preventative dentistry, committed to world-class materials, diagnostic imaging and continuing education. We pride ourselves on communicating with our patients; discussing your unique treatments and offering healthy and long-lasting options without the pressure.

Welcome to our state of the art private dental family practice ! With brand new monitors and televisions in each room with NETFLIX !!! Need to relax ?? If so, than you can drown out the noise with tantalizing meditation music in your room as your own personal sanctuary. We have every music selection if you would like to stream it with our wireless noise cancelling BLUETOOTH enabled headphones !! We provide general, cosmetic and other specialty dentistry. We have an amazing and friendly staff who will take care of all your dental and non- dental needs.

Need braces ? We have a board certified Orthodontist with over 20 years of experience and a leader in his industry.

Need implants or have receding gums ? We have a Periodontist with over 20 years of experience for those needs as well.
In addition to routine cleanings and white fillings, our modern office features non-metal all porcelain crowns, dental implant crowns, orthodontics, cosmetic dentistry, sedation, dentures and partials. Emergency services are also available.

With late hours available we make it convenient to schedule your next visit. We invite you to change your dental perspective and experience the energy and caring atmosphere of our family practice.

Once you see dentistry differently, you'll be rewarded completely.

Thank you and see you soon!

The Doctors and Support Staff of Pure Dental of Murrieta